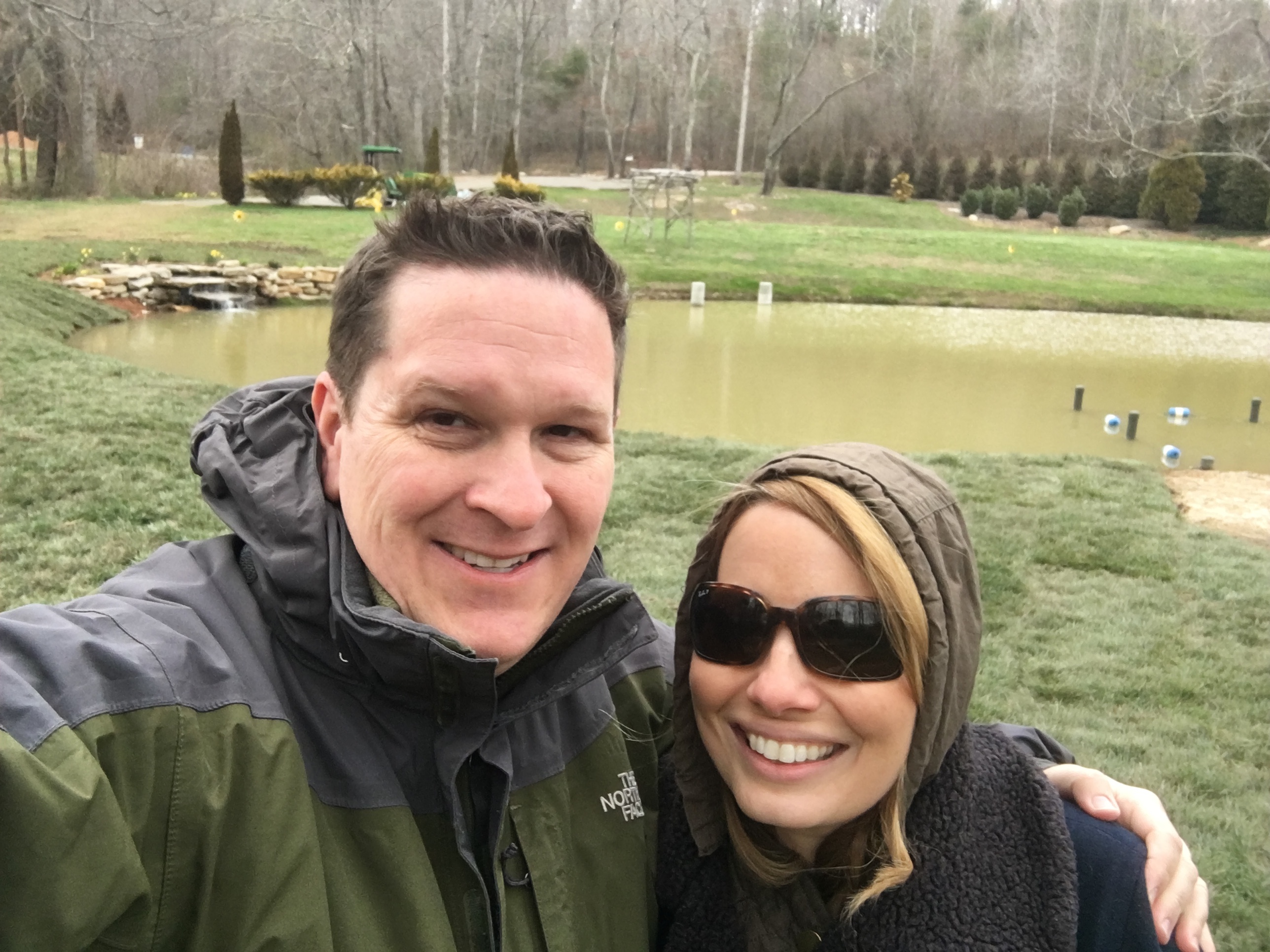 So for the second year in a row, Brian and I decided to take a weekend off- not just off from work…off from the kids as well. Just like our normal life, we find maximizing our time to be super important, so we wanted to maximize our relaxation time as well. We considered both the beach and the mountains and settled on a 200 acre conservation farm outside of Asheville in Fletcher, NC. Cloud 9 Farm is a short drive to Biltmore Estate and downtown Asheville so leaving the farm for shopping or dinner didn't feel like a big production.
We rented a 1 bedroom cabin with a fireplace, hot tub and wrap around porch and it was so nice to walk out the backdoor and go for a hike on the property.
The top of Buzzard's Roost sat 800 feet higher than our cabin and was a little over a mile hike.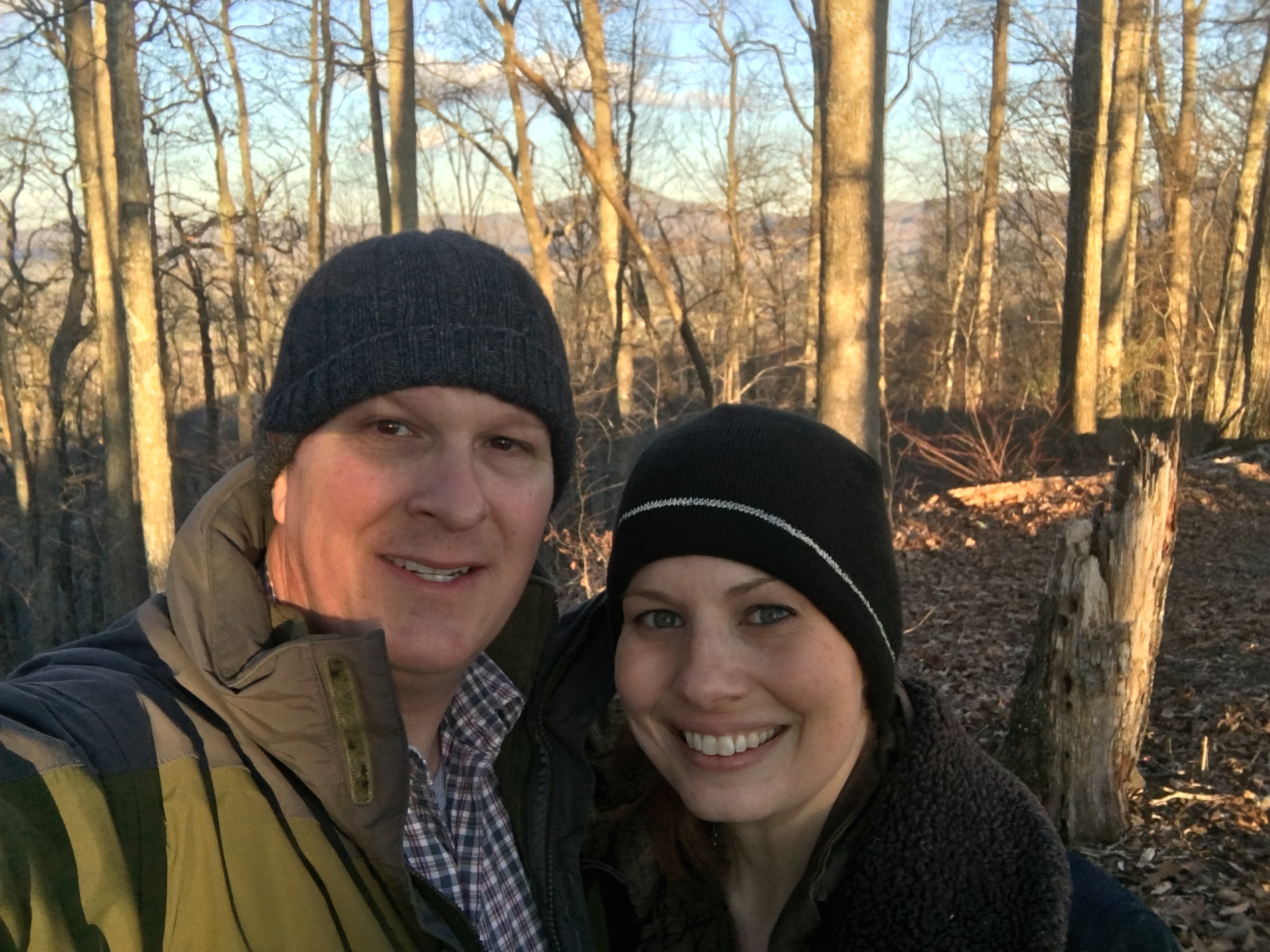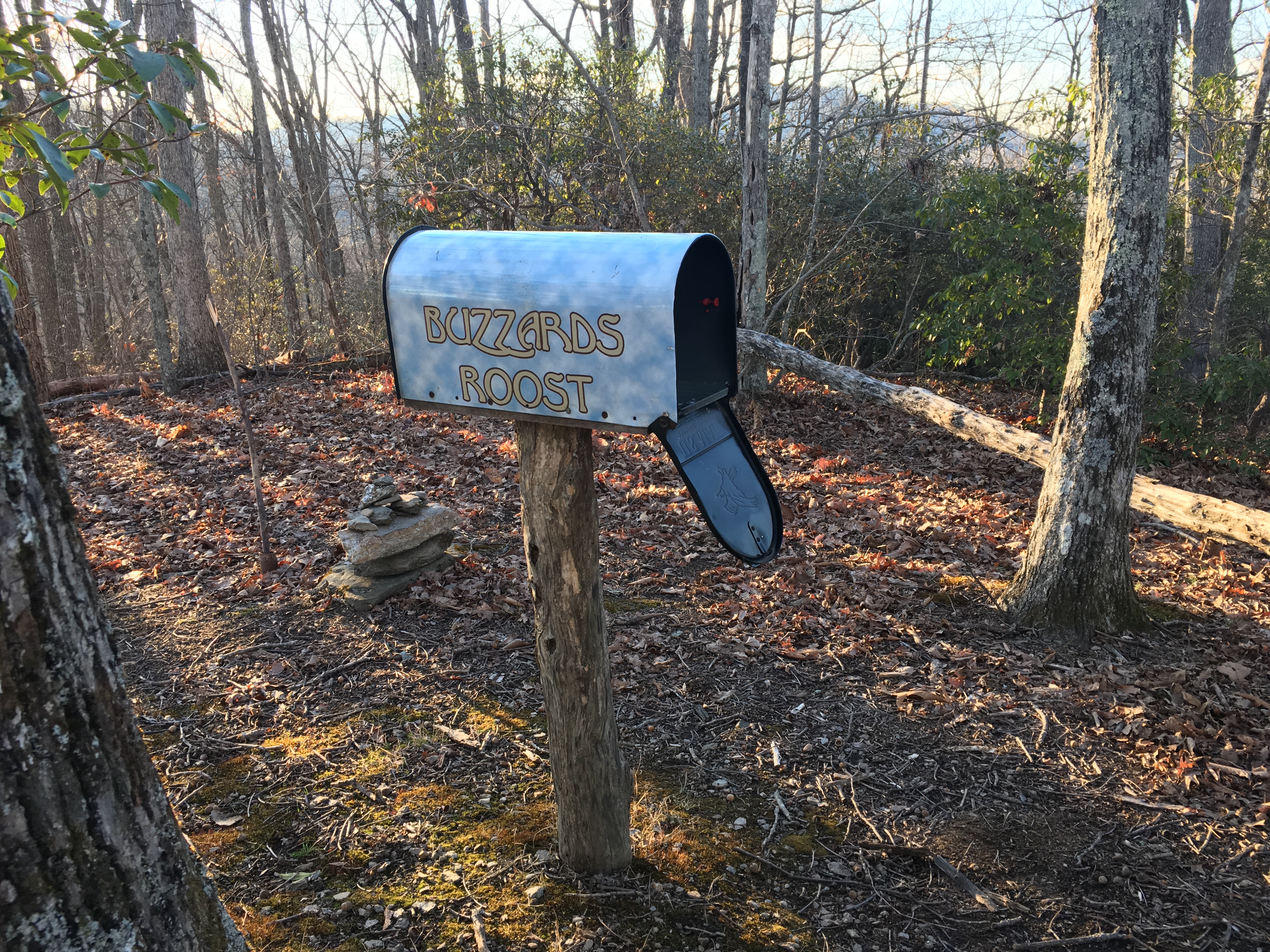 Having cows, fresh eggs and berries completed the farm experience…now seeing this article on a Monday morning http://www.charlottestories.com/north-carolina-women-decided-give-away-450000-organic-farm-via-essay-contest me wonder if it is a sign I should take the time to write an essay….
If you want to go, check out the website and tell Janet we sent ya! http://www.cloud9relaxation.com