Kay Fisher is now a Certified Agent of the Keller Offers Certified iBuyer (KOCiB) program!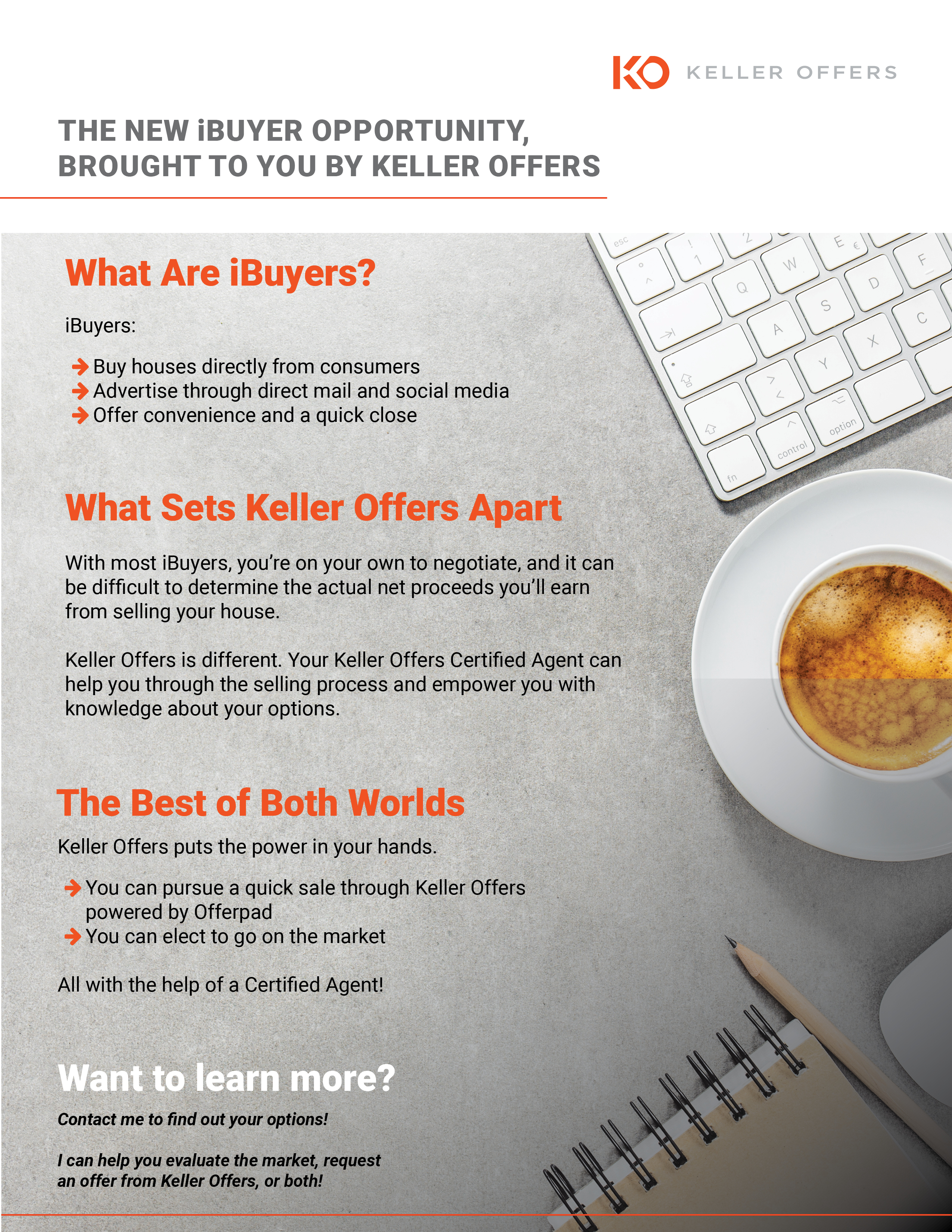 Keller Offers gives a one-of-a-kind option to home sellers - the chance to get a cash offer while being represented. Here are some quick facts and details about the new iBuyer program with Keller Offers:
Generally, sellers are on their own when it comes to negotiating with iBuyers. This can lead to uncertainty -- Did we get the right price? What is meant by all the fees? Having representation means that there is a fiduciary who is dedicated to the financial well-being of the seller. An iBuyer is not a fiduciary -- a Keller Offers certified agent is.
The 'i' in iBuyer stands for "instant", as opposed to the I in iMac, iPhone, and iPod, which originally stood for internet before largely being tied to Apple in general. Instant refers to the speed at which iBuyers operate, and how sellers can sell without having to go on the MLS, go through staging, or have showings.
The simplest source of value a KOCiB offers is a direct connection to the Keller Offers platform, allowing a seller to get a secure offer for their house. More broadly, KOCiB experts are trained in valuing homes and giving sellers valuable expertise in evaluating all avenues for selling their home, as well as ensuring they find the right balance between value, convenience, and peace of mind.
A seller looking to sell their house on their own is looking to get a strong offer and control the process. Keller Offers allows them to do this. A KOCiB can bring a no obligation offer that either solves their problem or at least provides great context for what price the market suggests for their house.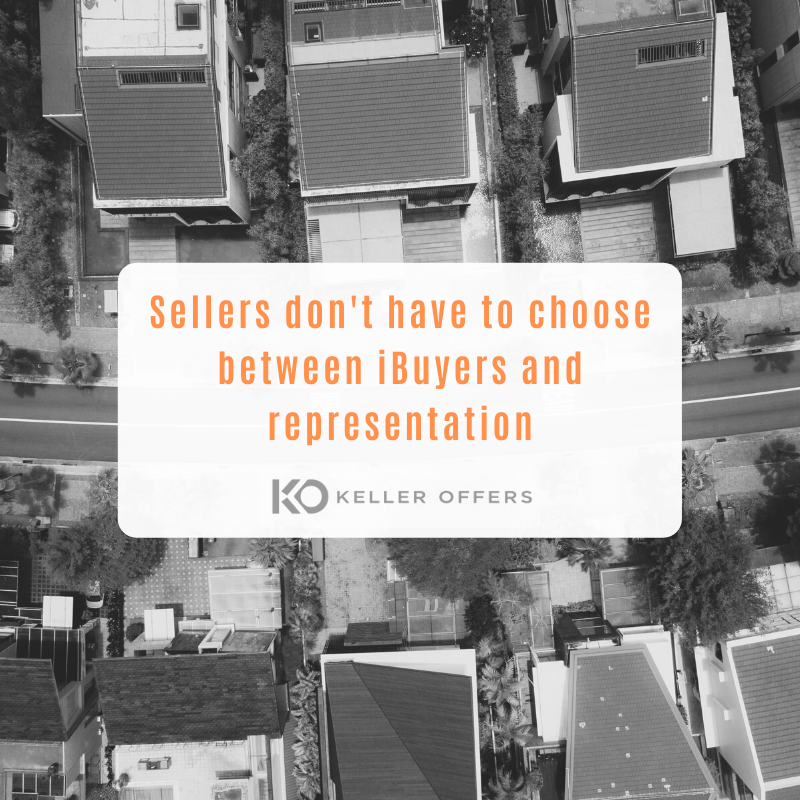 iBuyers vs. Flippers:
Flippers operate on a high-margin, low-volume business model.
Flippers are in the game of high risk, big discounts, and big profits. Most flippers work on a low volume, handling a handful of properties a year. There are some exceptions to this that have scaled up, such as "We Buy Ugly Houses." However, most flipping is done on a small scale.
iBuyers operate on a low-margin, high-volume business model.
iBuyers seek to mitigate their risk by operating at a high volume and pursue smaller discounts per property. Because they work on such a large scale, iBuyers are able to achieve things flippers would have a hard time doing, such as negotiating great rates with their contractors for consistent high volumes of work. To frame it another way, iBuyers are comfortable with a lower spread between acquisition price and After Repair Value (ARV). Read more about the differences on the Keller Offers Blog here.